Silver Trinity Knot Earrings
Code: ES00550
Description
Silver Trinity Knot Earrings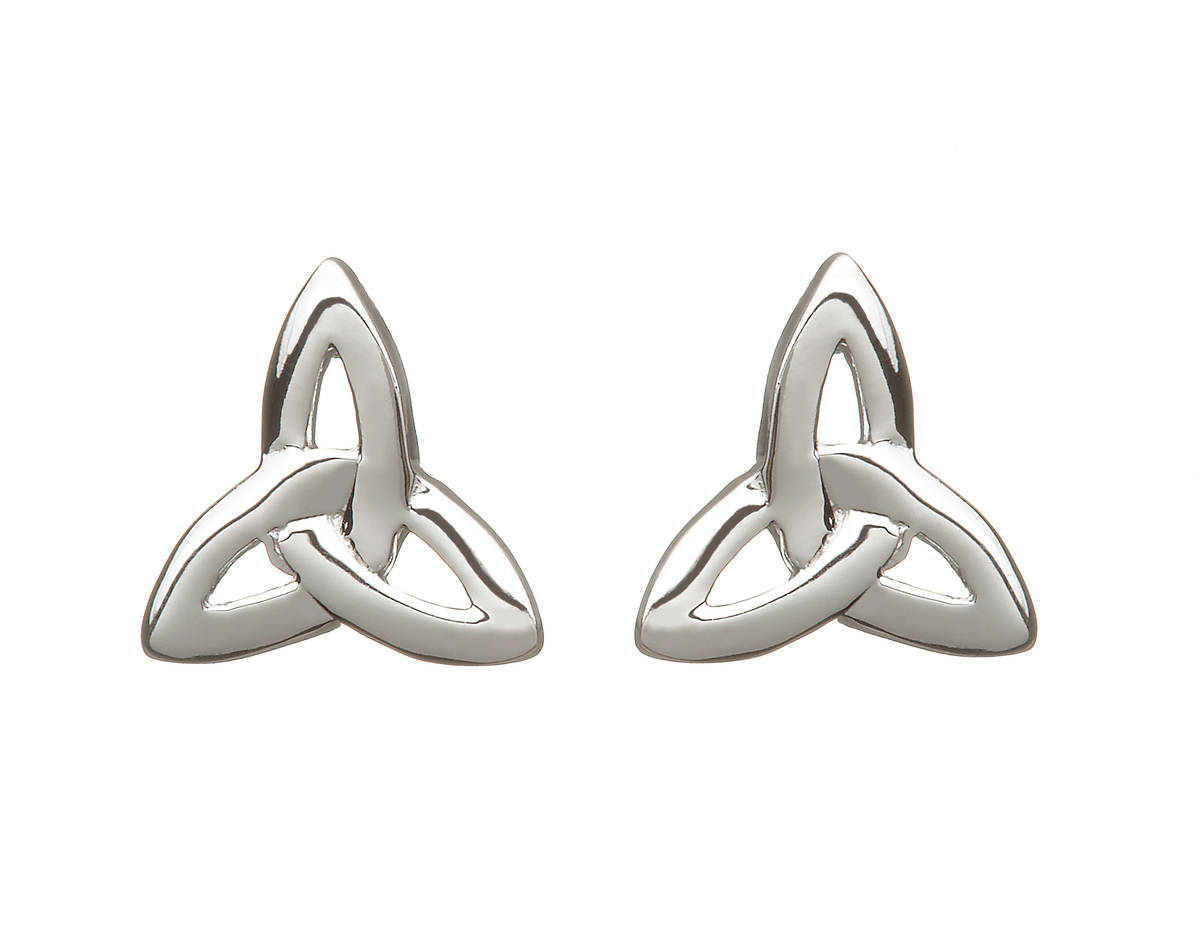 Designed by TJH
Description
Silver Trinity Knot Earrings
Detail
Silver Trinity Knot Earrings
All our items are handcrafted by our experienced goldsmiths the moment you complete your order. Making each item a truly unique piece of celtic jewellery.
Delivery
Free Delivery is available on this item.
Since each piece is handcrafted, it usually takes about 2 weeks before it is ready to be dispatched to you.
Our Promise To You
When you order from us, our promise is to have our skilled craftsmen complete your order to the very highest standard.

Your jewellery will be handcrafted, making it a truly unique piece. Once it is ready, it is then assayed, whereby its authenticity and purity is verified and discreetly stamped.

We then package it in a beautiful box, and deliver anywhere in the world, free of charge, via Fedex.
Free Delivery

We deliver anywhere in the world free of charge.

Lowest Price Guarantee

If you find the same item cheaper anywhere else, we'll beat their price.

Quality Assured

The purity of all our precious metals is independently assayed by the Dublin Assay Office.